eCommerce Shipping Solution
The eCommerce market is growing at a rapid rate, about 23% every year. Over 51% of the American population shop online. There are several different marketplaces and tools designed to help businesses sell their products online. Beyond Borders is one of them. We understand that not all businesses are the same and do not all have the same requirements. Why should you pay a monthly free in order to have access to discounted shipping rates? Why do you need to ship so many items a month in order to save money on shipping? Why do you need to pay for all those extra features that you are not ready to use?
Beyond Borders is a simple eCommerce shipping solution that can integrate with your order management and shopping cart services. With Beyond Borders you will have access to discounted shipping rates without having to pay a monthly fee. There are no minimum shipping requirements in order to use the discounted shipping rates. In addition, you will receive quarterly business reviews to help you maximize your profit. You can also save even more money by comparing carrier rates and services in order to find the best price.
Allows organizations that sell online and offline to ship packages point to point, all over the world
Integrates with their product catalog / order management system
Import any address box within a few clicks
Compare carrier rates
Discounted shipping rates with FedEx, UPS, DHL and USPS
Prints all required documentation regardless of origin and destination
Integrated customs dutys and tax calculator - know your invoice total ahead of time
Multipiece shipments allowing flexibility to break down shipments into multiple pieces yet still be one shipment
Multiple Payment options: credit card and invoicing
Free trial!
Your business is important to you. It is your livelihood. That is why it is important that your products get to your customers. We also understand that as a business, you are trying to save money on services and tools. That is why we are happy to be offering a service designed to help you save money when shipping your products.
Benefits for you:
Discounted Shipping Rates with no monthly fee – By using Beyond Borders you will have access to discounted shipping rates without having to pay a monthly fee.
No minimum shipment requirements – You can ship as many or as little as you want while still having access to the same discounted shipping rates.
Integration – We can integrate with your order management or store front solutions. Just let us know what you are using!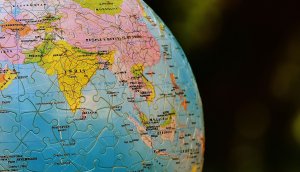 India is a growing eCommerce market. It is predicted that it will grow from $16 billion to $102 billion in five years, hitting that number by 2020. India's largest eCommerce marketplace is Flipkart. Unfortunately, it is not easy to sell products on an Indian marketplace. To do so you would need a business registered in India, an Indian bank account, a value added tax (VIN) identification number and a permanent account number (PAN).
Luckily we have a solution for those wanting to sell in an Indian marketplace. Beyond Borders integrates with Witch Wand, a branch company of Flipkart. Witch Wand integrates directly with Flipkart and our integration will them allows US eCommerce businesses to sell products on India's biggest eCommerce marketplace.
Contact us about Beyond Borders