–
1. Try Out A New Hobby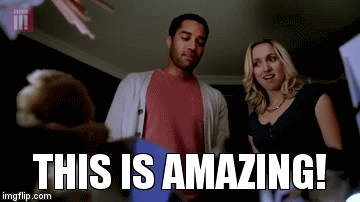 Hobbies are a great way to pass time while learning something new and developing more skills. There are many hobbies you can try: sewing, painting, drawing, fixing up cars, wood crafting and more. Don't feel the need to limit it to just one. You have all summer to try and find a hobby you enjoy. Perhaps your new hobby will be a future career or produce extra cash.
2. Volunteer
Volunteering is not only good for the soul, but it also looks great on resumes and college applications. So don't just sit around the house all day. Go volunteer at a soup kitchen, animal shelter or nursing home. You can even help build houses or read to children. No matter what type of volunteer work you decide to do, you will do doing something amazing.
3. Take a Summer Class
This probably won't seem so appealing, especially since you just finished a long semester, but taking summer classes keeps your mind sharp and brings you one step closer to graduation. Taking a summer class at a community college could also help you save money, reducing your potential student loan debt.
4. Travel
When most people think of traveling during the summer, they think of going to far off countries. You don't need to fly to Paris to have a great summer. In fact, you don't even need to travel far to see some amazing sights. All you need to do is go to the desert to look at the night sky, climb one of the many mountains in the mid-west, or just head to a beach on the west coast. Even just traveling a few hours outside your city can be a great experience.
5. Spend Time With Those You Care About
This one can be one of the most forgotten or overlooked things to do during the summer. If you went off to college, maybe in another state or perhaps just a city a few hours away, you probably don't get to spend as much time with your family and your childhood friends as you used to. These people are important, so spending the free time you have with them is a great way to spend your summer.
Whatever you decide to do this summer, just don't forget to enjoy it! We would love to see and hear about all your summer adventures. You can share your stories with us by using the hashtag #UEMSConnect when posting to social media. Don't forget to check in to see other people's stories too.
By Ashleigh Cue